I have played Yahoo Fantasy Football for a number of years now and Yahoo Fantasy Footballmanager (now renamed soccer manager) since last summer (2004). To be successful at the latter means you can't be away from your PC very much, (the team that won in season 21 started in season 8 and the team that finished second started in season 7 - a season lasts 18 days - you can do the maths!) so after reaching the top I've decided to call it a day and get out and enjoy the sunshine a bit! The first game just needs a few minutes a week, so looking forward to that starting again in August (2005).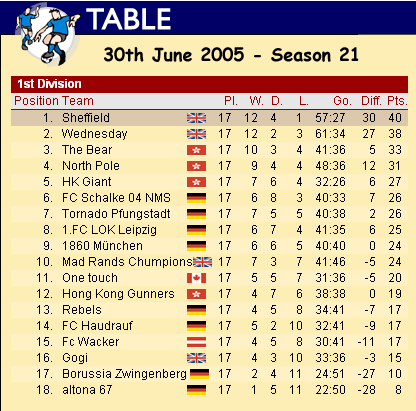 Well, I got out into the sun, and also managed my third team, that started back in season 6, and took it to the title in season 25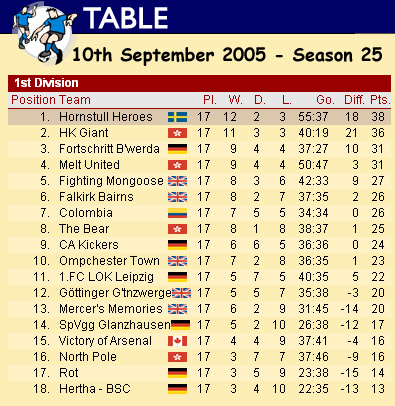 And won again in season 30!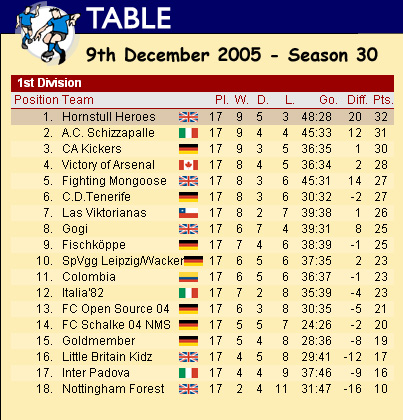 I finally got relegated, on purpose, in Season 39 after 16 consecutive seasons in Division 1 (a record at the time) and a 2nd place finish in Season 38. Daft Old Duffer has since been rewriting the record books.